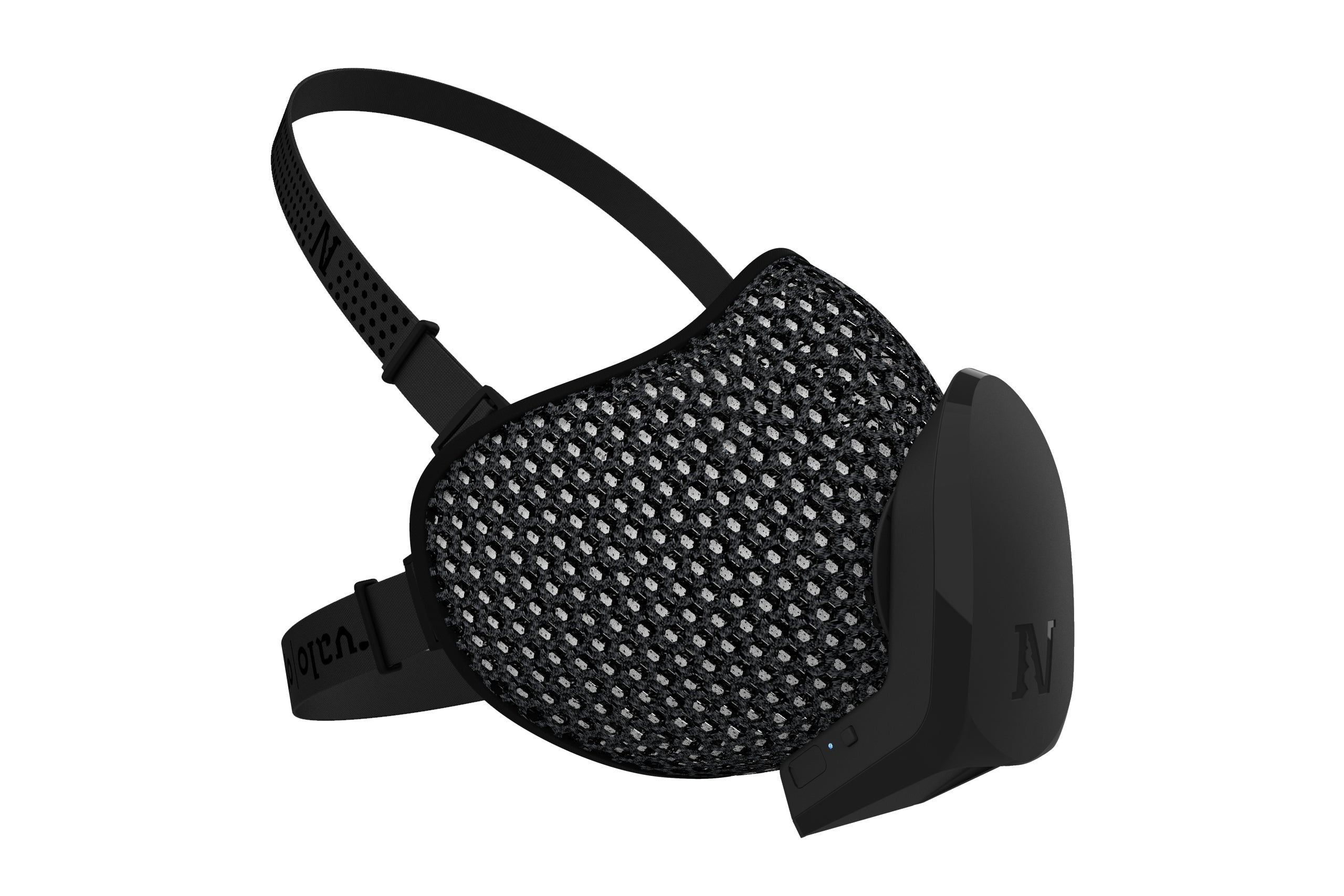 Urban Active Mask | Bundles
Use and maintenance
You will receive an exclusive packaging inside which you will find: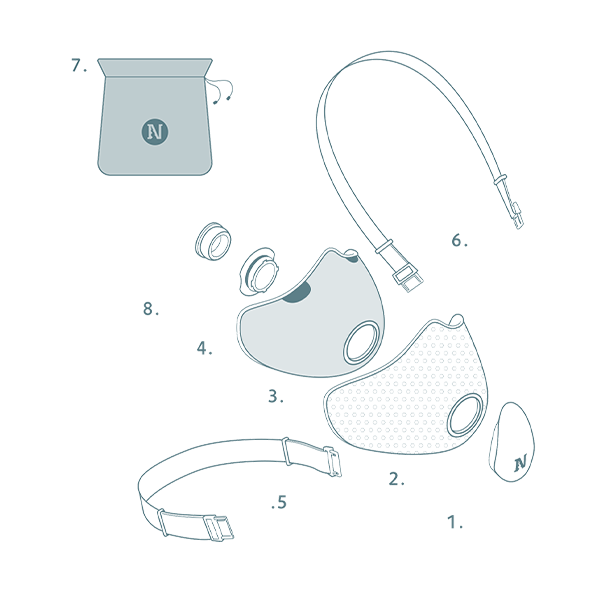 Urban Mask Box
Containing within it the following elements:
Exhalation valve
Fabric cover
Filter
Bayonet
Urban band
Active band
Bag
Covid-19 cap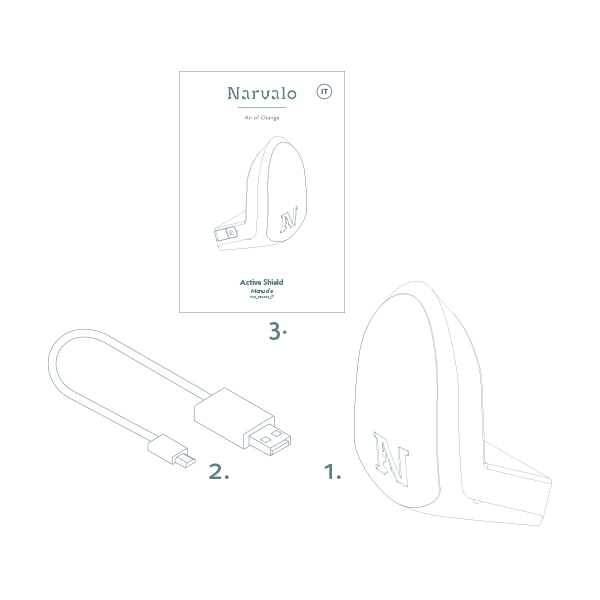 Active Shield valve Box
Containing within it the following elements:
Active Shield valve
USB charging cable
Instruction manual
You have discovered all the elements that make up your Narvalo.
Now assemble them in a few simple steps and configure your new mask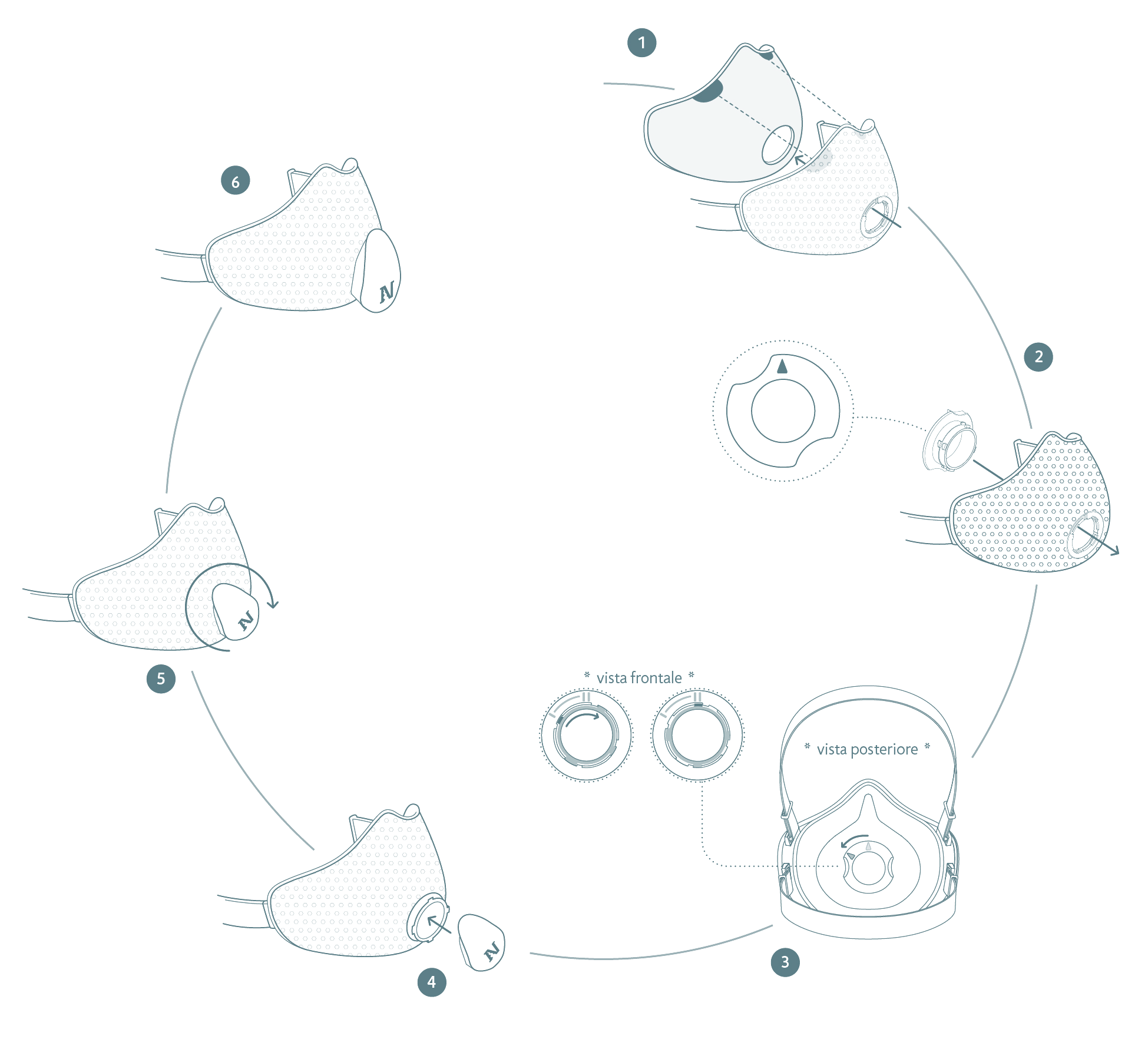 How to assemble it in 6 easy steps
Insert the bayonet (4) into the Narvalo refillable filter (3) with the arrow facing upwards
Grab the 3D cover by the central ring and, after turning it over in your hand, center it on the bayonet. Now rotate the ring about 25° clockwise while holding the bayonet from the inside and pushing it firmly against the ring (WARNING : do not try to rotate by pulling the 3D fabric because you risk ruining it)
Insert the Narwhal Shield (1) tilted about 30° to the left
To secure it, rotate it approximately 30° clockwise while holding the bayonet from the inside
Insert the Urban band and/or the Active band and you are ready to use your Narvalo
If you want to prevent the exhaled air from coming out directly from the shield without being filtered, insert the Covid-19 cap (8) from the inside into the bayonet hole (4) (ATTENTION: with the Covid cap fitted you may feel greater breathing resistance during exhalation)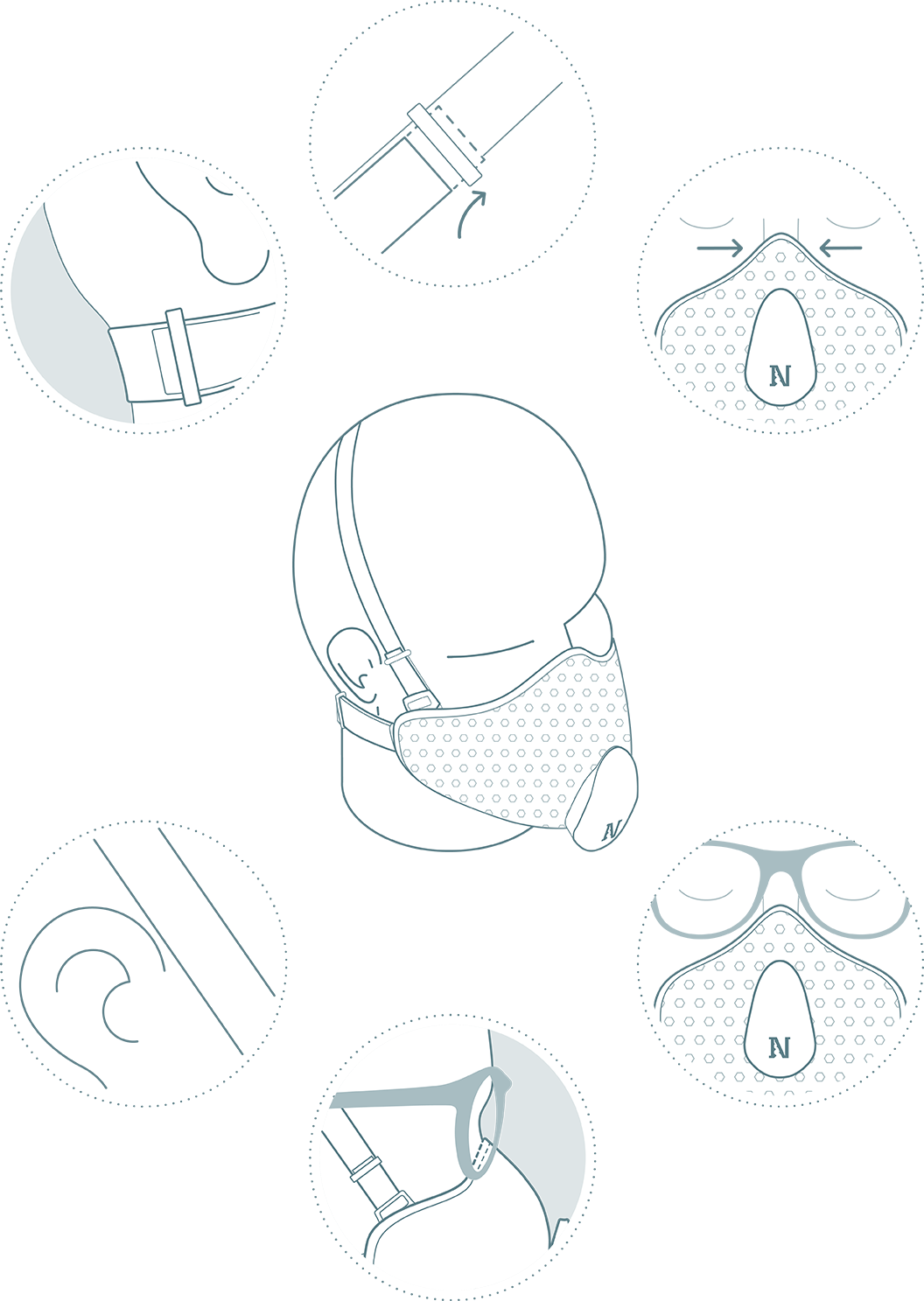 How to wear it
Your Urban Mask is now ready to wear.
Follow some simple and practical tips to wear it at its best:
Attach the Urban band to the mask
Adjust the length of the band to the maximum to be able to wear it comfortably
Put on the mask
Adapt the mask to your face by shaping the underwire around your nose and pulling the ends of the laces to obtain an adequate fit
Slide the loops back to the end of the laces to secure them
* Add the Active band for greater stability (e.g. during physical activity)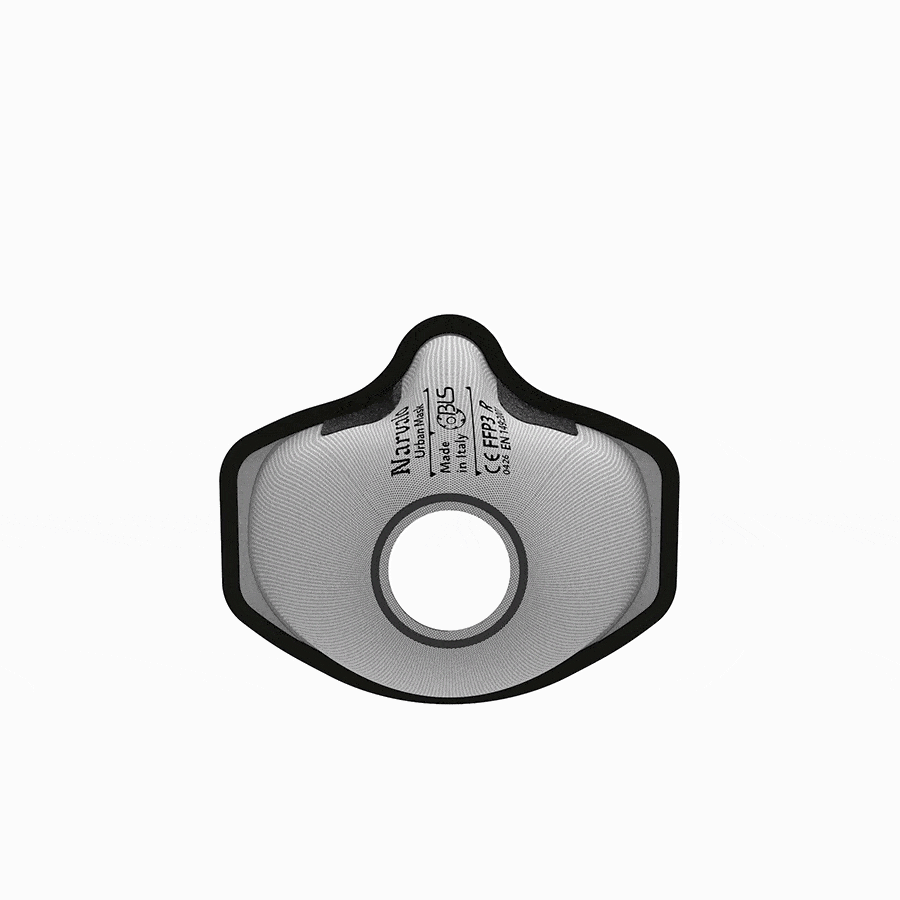 Replacement of filters
Narvalo offers a sustainable solution: the filter lasts more than a month in standard use, guaranteeing a reduction in waste compared to the use of disposable masks, with greater safety than standard FFP3.
Buy spare parts
Care and maintenance
The fabric cover and bands are washable following the following instructions: